Resident Evil (titled "Biohazard" in Japan) was released on the Playstation in 1996 and was directed by the now-heralded Shinji Mikami. It was one of the very first games to establish the phrase "survival horror." Known for its sluggish controls and bad voice acting, the classic game has now sold over 2.7 million copies. It established the concepts and characters that would stick around all the way to the recent Resident Evil 5, such as Chris Redfield, Albert Wesker and the T-Virus. We'll be playing the Director's Cut version of the game.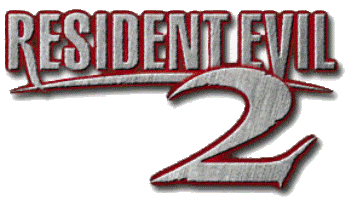 Two years after the first game, Resident Evil 2 was released in 1998. The game's first version (dubbed "Resident Evil 1.5") was totally scrapped and the game was rebuilt to feature more varied environments and to be more cinematic. The story revolves around Claire Redfield (sister to Chris from RE1) and rookie Raccoon City cop Leon Kennedy. RE2 sold nearly five million copies and later another 800,000 more with the release of the Dual Shock Edition. We'll be playing both the Claire A and Leon B modes.





Resident Evil 3 was released in 1999 and featured the subtitle "Nemesis" (though apparently the Japanese version used the subtitle "Last Escape"). The game focuses on Jill Valentine's escape from Raccoon City. It apparently takes place both a day before RE2 and a day after it. The game is known for Nemesis, a Mr. X-like monster that chases Jill throughout the entire game. It sold well and featured various improvements to the series, such as a quick turn, running up and down stairs without pushing X, a dodge move and more. We'll be playing through the game on Hard.





Resident Evil: Code Veronica X is officially the fourth main story game in the RE series, despite not actually being RE4. It was released in 2000 on the Dreamcast while later in 2001, the X version was released. The X version is also now available in HD on Xbox Live and PSN. The game follows Claire Redfield's continued search for Chris while also giving some backstory to Umbrella and, specifically, the Ashford family. The game sold around 3 million copies. We'll be playing the X version, which includes slightly tweaked graphics and some extra cutscenes.

Original Archived Let's Play available at the Let's Play Archive


This movie is part of the collection: Let's Play

Producer: DO IT TO IT
Production Company: Let's Play Archive
Audio/Visual: sound, color
Keywords: let's play; DO IT TO IT; Resident Evil 1-3 & CV:X
Contact Information: http://lparchive.org/contact

Individual Files
Format
Size
LP_Resident_Evil_123_CVX_files.xml
Metadata
[file]
LP_Resident_Evil_123_CVX_meta.xml
Metadata
3.4 KB